Your fuel injection system must be calibrated using the correct equipment and specifications.
Whether you have a mechanical pump and injectors from the 1950ís, a mechanical pump with an electronic governor, or hydraulic unit electronic injectors, we have the equipment for proper calibration.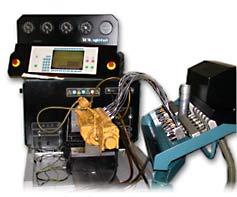 In addition, our test benches can handle pumps from 1 to 8 cylinders.